Programs & Services
The Society provides support, education and advocacy for persons living with an acquired brain injury, their family, friends and caregivers through goal specific, unique and innovative programming.
These programs continue to evolve in response to ever changing needs.
Do you or a family member have a brain injury?
We offer a broad range of social and support services including:
– Individualized Support
– Group Support
– Disability Assistance
– Community Rehabilitation
– Care Management
– Referrals
– Resource Library
Hours and Schedule
We are open Monday thru Friday, from 9:00 till 4:00
Drop in hours are 10:00 till 3:30
Click here
for the full Events Calendar page.
On the mini calendar below, if you rest the cursor over a date, information will appear for that day's events.
Click on the date to go to a page with more details
Events Calendar
Search this site
Nutrition, Cooking & Gardening
Funded by Dave Irwin Foundation for Brain Injury and Powell River Community Forest.
Click here to see the photo album highlighting stages of the garden, as well as some from cooking and nutrition workshops.
Get involved!
Want to volunteer? Contact us for current opportunities.
Donations are always needed and very appreciated.
You can donate safely using your credit card through PayPal RIGHT NOW!
What is Acquired Brain Injury (ABI)?
An acquired brain injury is defined as:
Damage to the brain, which occurs after birth and is not related to a congenital or a degenerative disease. These impairments may be temporary or permanent and cause partial or functional disability or psychosocial maladjustment.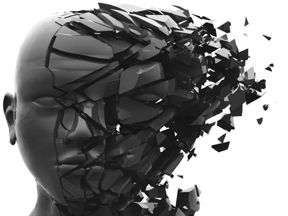 Find us on Facebook and Twitter
We have a Facebook Page:

Powell River Brain Injury Society
and are on Twitter too:

PR_Brain_Injury
Powell River Food Bank also has a page on Facebook:

Powell River Food Bank
Latest on Twitter about brain injury …
New
Posted on May 8, 2017

Chair yoga with Aylene is back!
Mondays at 12.30, starting May 15, every week until June 19.
At the centre, 101-7020 Duncan St

Dojo fitness: Tai Chi and kick boxing with Sensei Frank.
All fitness levels.
Wednesdays at 10.30, starting May 10, every week until June 28.
At the Canadian Martial Arts Academy, 4300 Joyce Ave

In July and August, Deb will supervise fitness sessions here at the centre. every Monday at 12 noon.

Come in any time to use the fitness equipment. Please ask for assistance if you need to.

New fitness equipment includes a rowing machine, reclining cycle, elliptical, treadmill, rebounder, small to medium weights, stretchy bands and floor mats.

Tla'amin outreach begins Jan 27

Posted on January 16, 2017

with a meet and greet in the multi purpose room, from 10 am to 1 pm.
We will then meet every 1st and 3rd Friday in Feb, Mar and April.
This is for persons living with an Acquired Brain Injury, as well as their families, friends and support people.
We will provide information and introduce skills to enable and enhance life with a brain injury.
Please contact us for more information, 604-485 6065


Posted on January 9, 2017

In January, we will have "Chair Yoga" led by Alena, every Monday, from 12:30 to 1:30

We will trying a new activity each month this year …. stay tuned for updates!

Phone us at 604-485-6065 for more info.