Programs & Services
The Society provides support, education and advocacy for persons living with an acquired brain injury, their family, friends and caregivers through goal specific, unique and innovative programming.
These programs continue to evolve in response to ever changing needs.
Do you or a family member have a brain injury?
We offer a broad range of social and support services including:
– Individualized Support
– Group Support
– Disability Assistance
– Community Rehabilitation
– Care Management
– Referrals
– Resource Library
Hours and Schedule
We are open Monday thru Friday, from 9:00 till 4:00
Drop in hours are 10:00 till 3:30
Click here
for Events Calendar page.
On the calendar below, if you rest the cursor over a date, information will appear for that day's events.
Clicking a date will open a new page to see details of events.
Events Calendar
Search this site
Nutrition, Cooking & Gardening
Funded by Dave Irwin Foundation for Brain Injury and Powell River Community Forest.
Click here to see the photo album highlighting stages of the garden, as well as some from cooking and nutrition workshops.
Get involved!
Want to volunteer? Contact us for current opportunities.
Donations are always needed and very appreciated.
You can donate safely using your credit card through PayPal RIGHT NOW!
What is Acquired Brain Injury (ABI)?
An acquired brain injury is defined as:
Damage to the brain, which occurs after birth and is not related to a congenital or a degenerative disease. These impairments may be temporary or permanent and cause partial or functional disability or psychosocial maladjustment.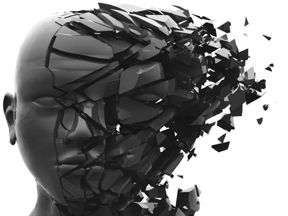 Find us on Facebook and Twitter
We have 2 Facebook Pages:

Nutrition, Cooking & Gardening Program

Powell River Brain Injury Society
and are on Twitter too:

PR_Brain_Injury
Latest on Twitter about brain injury …
New
Posted on November 22, 2016

We love the Bridge magazine and other publications from synapse, (previously known as Brain Injury Association of Queensland).

Here are some links to our favorites:

Acquired Brain Injury: The Facts

Christmas Dinner at the Lighthouse Church

Posted on November 15, 2016

We are delighted at the generosity of Lighthouse Church in providing Christmas dinner for us again.

It will be on Friday evening, December 9, 2016 at 6.30 pm.

The Lighthouse Church is located at 4620 Michigan Ave, Powell River.

Yes its FREE, though we do need to know who is coming, to plan. We have a sign-up list at the centre; drop by to add your name or give us a call at 604-485-6065.

Brain Injury Documentaries: Broken

Posted on November 14, 2016

We heard from Olivia at Attitude, a New Zealand-based TV company that makes documentaries about people living with disabilities. They are producing a series about people who have had traumatic brain injuries.

Filmed at New Zealand's top brain rehabilitation centre (ABI Rehabilitation), the  films follow people through the early stages of recovery after TBI.

These are available to watch internationally for free on their website, 

AttitudeLive.com

 and part 1 and part 2 have been broadcast.

Please feel free to share on social media and pass on to your networks.